I am a big fan of pharmaceutical and professional grade supplements because I've seen what they can do clinically utilizing labs and clinical indicators. Based on what I've seen to be clinically effective for most, I now only utilize and recommend high quality supplements that I've seen work.  Over the last 15+ years, I've been able to see how supplements perform on a clinical level using the best pharmaceutical grade supplements available. I've taken the best products I found are the most clinically effective and offer them under the Panacea Medicine Company label and sold through the Panacea Apothecary online store.
Researching New Products
Our product line continues to grow as we find the best and most clinically effective products to help enhance hormone and overall health.  In addition to what we recommend through Panacea Medicine Co., there are other pharmaceutical grade supplements that may enhance your hormone optimization journey.  I've taken care in selecting the best supplements for you through Fullscript.  You can have access to these by clicking on the link below.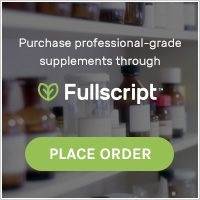 Supplement Coaching & Recommendations
If you'd like more information on what the best supplements for you to take to support ovarian function, hormone enhancement and optimization, weight loss, cognitive function, sleep, etc., make an appointment with me and I will help you find the best supplement regime for you.